Constantin's musical journey with the cello began at the age of five in Munich. Today he studies at the University of Music and Performing Arts in Vienna, from where he gives concerts and travels with the Gustav Mahler Jugendorchester.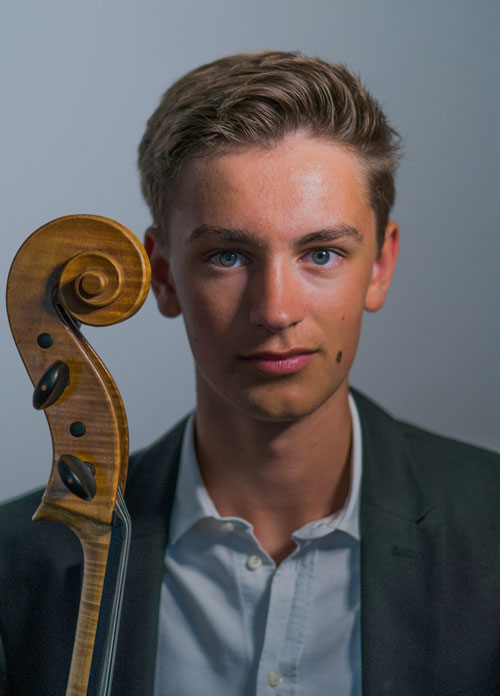 Constantin Duisberg, born on September 6, 2000, grew up bilingually (German/Italian) in Munich. He received his first cello lessons at the age of 5. In the following years he was a student of Stephan Haack (deputy principal cellist of the Munich Philharmonic Orchestra) and Hanno Simons (deputy principal cellist of the BR Symphony Orchestra), among others. After graduating from the Wilhelmsgymnasium, Constantin began his studies in autumn 2018 in the concert class of Prof. Reinhard Latzko at the University of Music and Performing Arts Vienna (MDW). He has also received further artistic inspiration at master classes with Prof. Jens Peter Maintz and Prof. Sebastian Klinger.
Constantin has won several prizes at the "Jugend musiziert" competition, both as a soloist and in chamber music, including at the national level in 2016 with a first prize in the solo category, a third prize in chamber music category with a cello quartet and with a piano trio.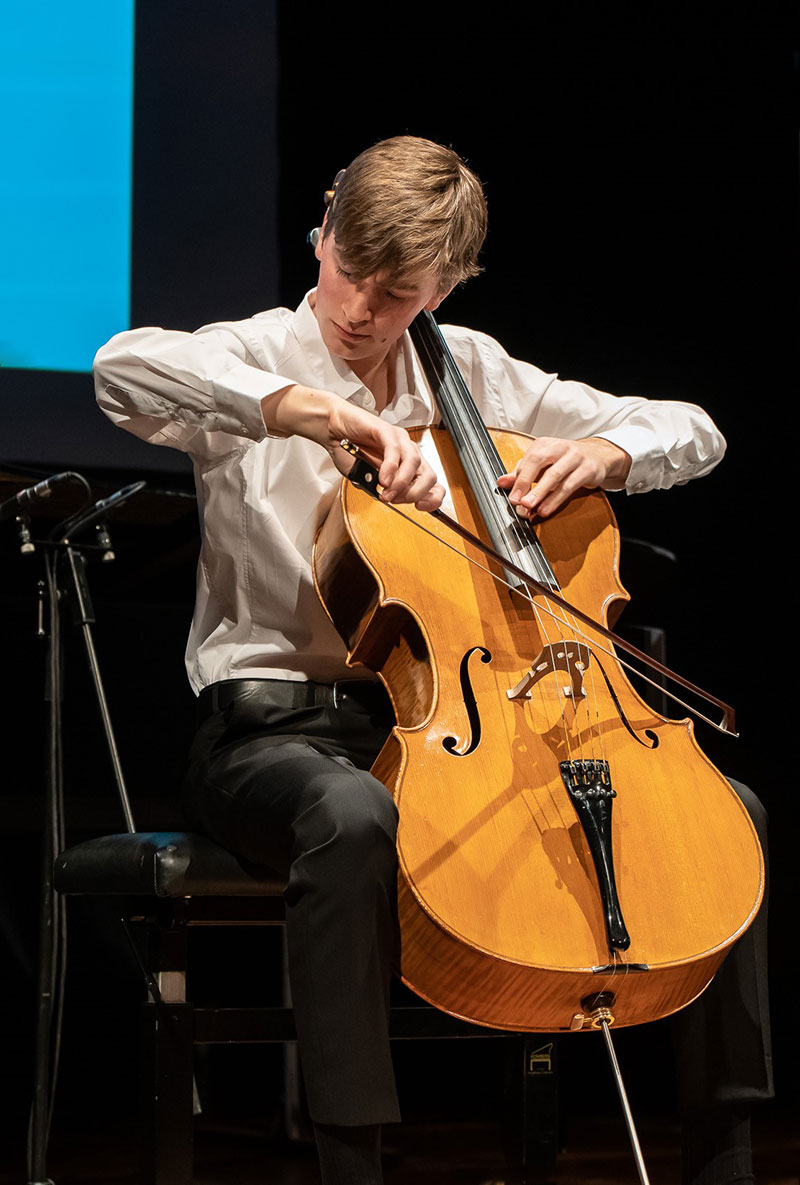 In autumn 2018 he became the youngest member of the Gustav Mahler Jugendorchester, with whom he played the 2019 Easter and Summer tours under the baton of Jonathan Nott and Herbert Blomstedt. In April 2019, he played the Spring Concert as the principal cellist of the Webern Symphony Orchestra under Lorenzo Viotti at the Musikverein Vienna. He currently plays in a string quartet and a piano trio at the MDW. Constantin gave sonata recitals in Munich and Florence in 2019 with his duo partner, Anjulie Chen.

In 2019 he once again won the audition for the Gustav Mahler Jugendorchester and will play under the direction of Daniel Harding in May 2020. In February 2020 he participated in the international cello competition "Anna-Kull" in Graz, where he reached the finals and won a special prize.
Constantin is currently playing on a cello of Paul Knorr built in 1963, Markneukirchen.
In his free time he is an enthusiastic sailor.
Kontakt
Sckellstr. 3
81667 München
Phone
0043 6706012450
info@constantinduisberg.com