Constantin's musical journey with the cello began at the age of five in Munich. Today he studies at the University of Music and Performing Arts in Vienna, from where he gives concerts and travels with the Gustav Mahler Jugendorchester.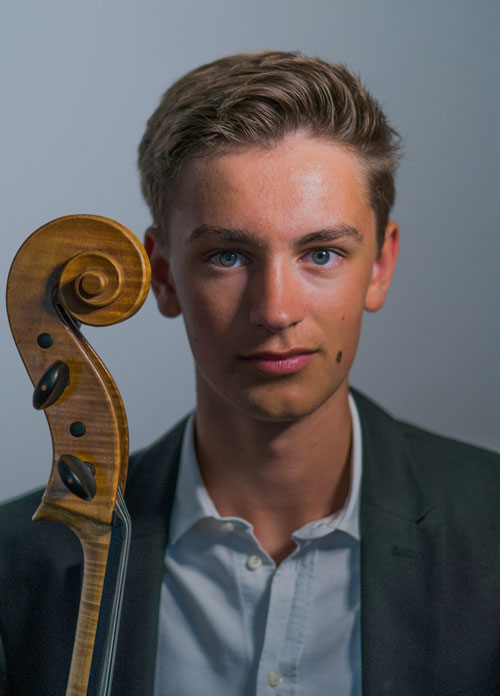 Constantin Duisberg, born on September 6th, 2000 in Florence, grew up bilingual German and Italian in Munich. He received his first cello lessons at the age of 5.
In the following years, he was a student of Stephan Haack (co-principal cellist of the Munich Philharmonic Orchestra) and Hanno Simons (co-principal cellist of the Bavarian Radio Symphony Orchestra), among others. After graduating from high school, he began his studies in the concert class of Prof. Reinhard Latzko at the University of Music and Performing Arts Vienna (MDW) in the fall of 2018 and graduated in October 2022 with honors. He is currently conducting his master's studies at the Musikhochschule München with Prof. Maximilian Hornung.
He received further musical inspiration from master classes given by Silke Avenhaus, Raphaël Merlin, Stefan Mendel, Rafael Rosenfeld, Hyung-Ki Joo, Sebastian Klinger, Daniel Müller-Schott, Clemens Hagen, Johannes Moser and Jens-Peter Maintz in Rutesheim, Vaduz, Munich, Hamburg, Vienna and Madrid.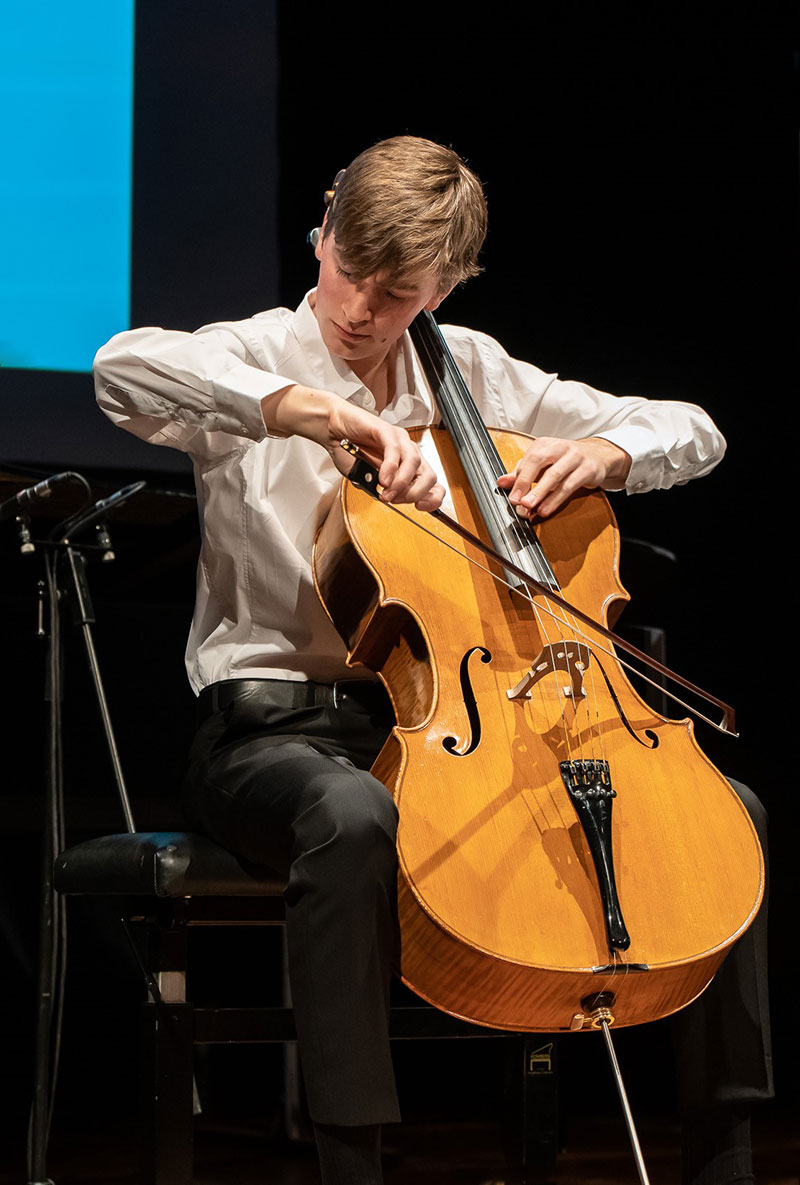 Constantin has won several prizes at national and international competitions. At "Jugend musiziert", he participated both as a soloist and as a chamber musician and received first prize in the national competition in the solo category. In February 2020, he won a price at the international cello competition "Anna-Kull" in Graz. In January 2022, he received the Benjamin Prize of the Robert Bösch Foundation in Vienna for the youngest graduate of the diploma with honors at the MDW.
Since 2018, he has been a member of the Gustav Mahler Youth Orchestra, with which he tours Europe annually under the direction of renowned conductors, such as Jonathan Nott, Daniele Gatti, Manfred Honeck and Herbert Blomstedt. As a solo cellist, he played in the Webern Symphony Orchestra, the University Orchestra of MDW, under the direction of Lorenzo Viotti at the Musikverein. In November 2021 he was invited to join the Vienna Symphony Orchestra as a substitute.
As of Jan 2023

Kontakt
Sckellstr. 3
81667 München
Phone
0043 6706012450
info@constantinduisberg.com